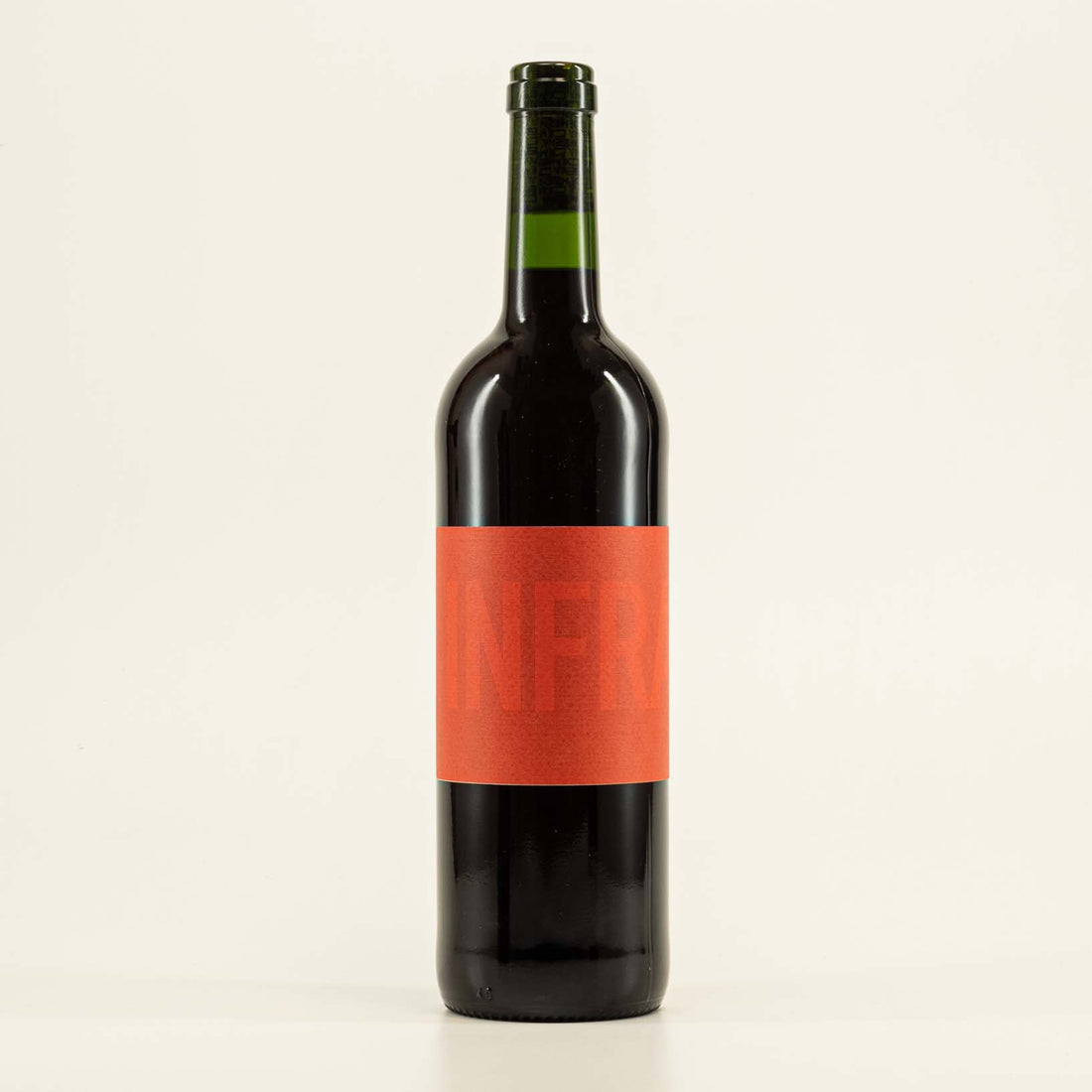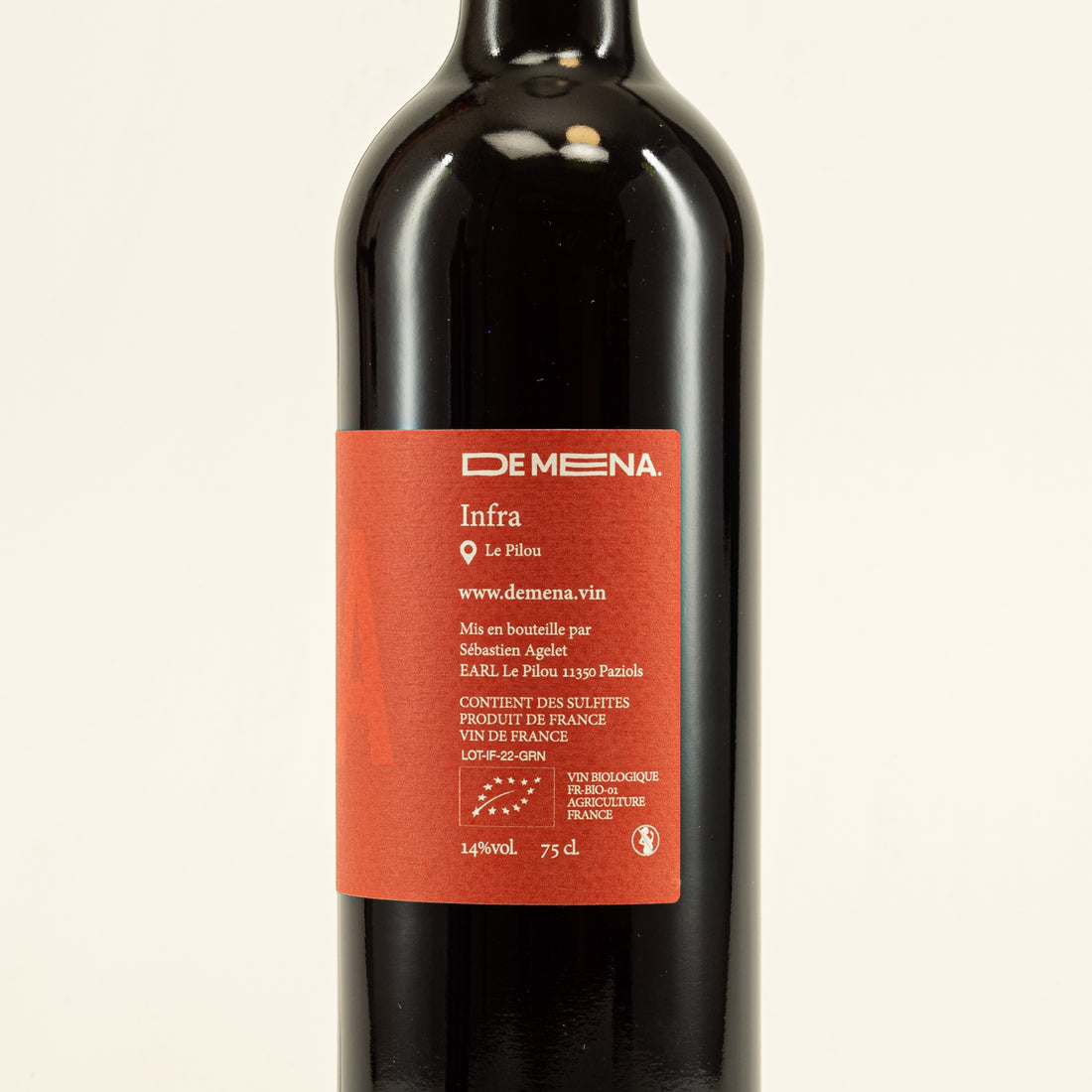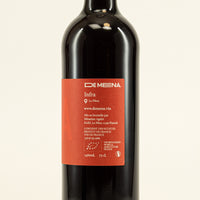 With Infra, we are getting onto a wine from De Mena which is slightly more serious. With a single variety from a single vineyard, in this case Grenache Noir, aged in oak barrels after a short maceration keeping in line of their idea of a vibrant wine.

The outcome is stunning, with notes of blood oranges, a mix of red and black fruits.


De Mena which roughly translates into "By Nature" in the Catalan Dialect was started by Sébastien Argélet in 2012 in the village of Paziols. Coming from a family of grape growers, the family decided to end their contracts with the co-operatives due to difference in vision. This allowed Sébastien to take over 30 hectares of organic vines certified since 2010. Franck, Sébastien's elder brother later joined in 2017 and started making his wines that year making De Mena a truly multigenerational family business.

De Mena practises minimal intervention and uses chemical treatments in small doses only when absolutely necessary such as copper only when in the face of disease pressure in the vines and sulphites at bottling. In order to impact soil life as little as possible, they practise shallow plowing when necessary organic fertilisers are used.
Region: Roussillon, France
Appellation: Vin de France
Grape: Grenache
Vintage: 2022
Type: Red
Style: Medium to Full bodied
Volume: 0.75L
ABV: 13%
Farming type: Certified Organic
Terroir: Pebbles, limestone and clay
Winemaking: 7 days maceration of crushed grapes before being pressed
Ageing vessel: 8 months in oak barrels.
Due to the sensitive nature of low intervention wines, in general all purchases are final, non-returnable, non-exchangeable and non-refundable.

We offer free delivery to one Singapore address per order for orders above $128. For orders below $128, a delivery charge of $15 will be applied automatically at checkout.

All orders will be dispatched the next working day between 12 to 8pm after we have received the payments. For time sensitive orders please do not hesitate to get in touch with us at hello@racinewinesco.com or +65 8777 0160. We will do our best to accommodate your request.