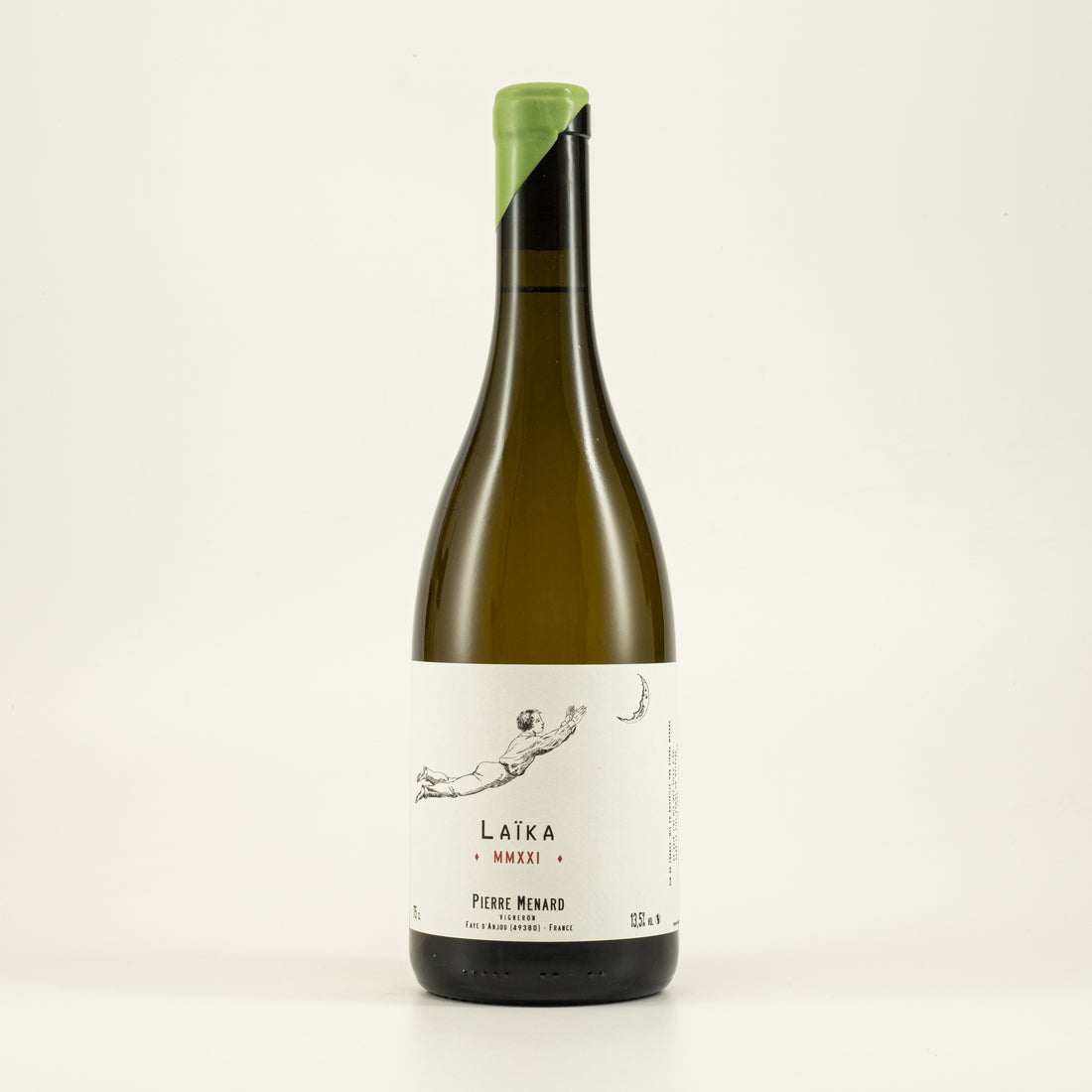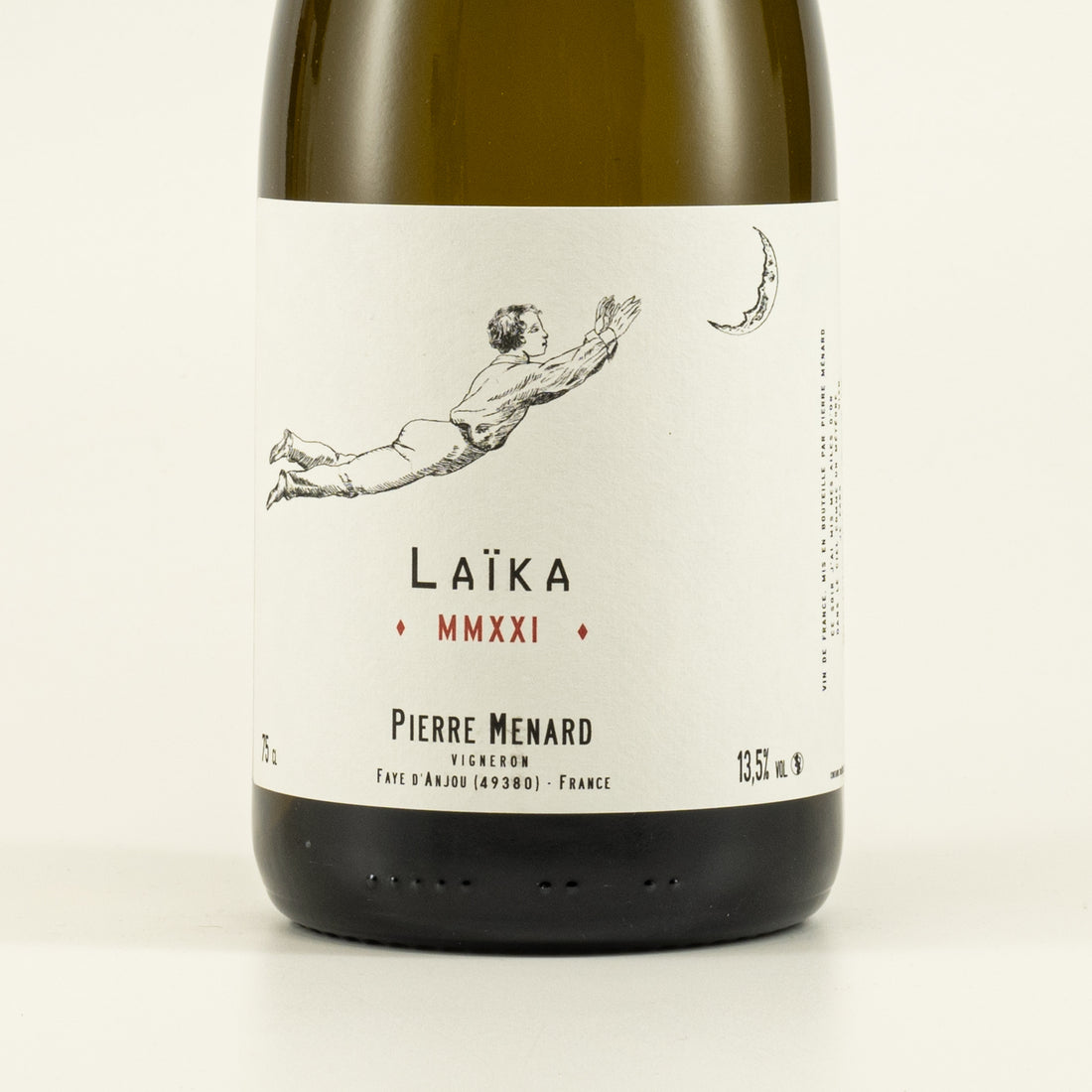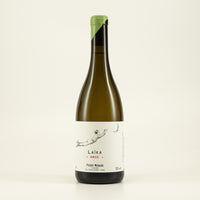 Laïka is made from a small plot of young Sauvignon blanc located in the Clos de La Roche in Faye d'Anjou since 2019. The old vines of Clos de la Roche are among the first arrivals of this variety in Anjou in the early 1960s and were planted on the top of a schist hillside, an unusual terroir for a Sauvignon de Loire which erases the expression of the variety but rather expresses the structure of schists, almost like a chenin. This plot is today one of the very few plots still in existence and planted on shale rock. Since its planting, 2014 was be the first vinification of this atypical parcel alone, a pilot project of sorts without a safety net. Laïka is therefore named as a tribute to a certain spirit of adventure and to the extraordinary but terrible story of Laïka, the first living being sent into space.
Region: Loire, France
Appellation: IGP Val de Loire
Grape: Sauvignon Blanc
Type: Dry white
Style: Light bodied
Vessel: Steel tanks and oak barrels
Volume: 0.75L
Due to the sensitive nature of low intervention wines, in general all purchases are final, non-returnable, non-exchangeable and non-refundable.

We offer free delivery to one Singapore address per order for orders above $128. For orders below $128, a delivery charge of $15 will be applied automatically at checkout.

All orders will be dispatched the next working day between 12 to 8pm after we have received the payments. For time sensitive orders please do not hesitate to get in touch with us at hello@racinewinesco.com or +65 8777 0160. We will do our best to accommodate your request.