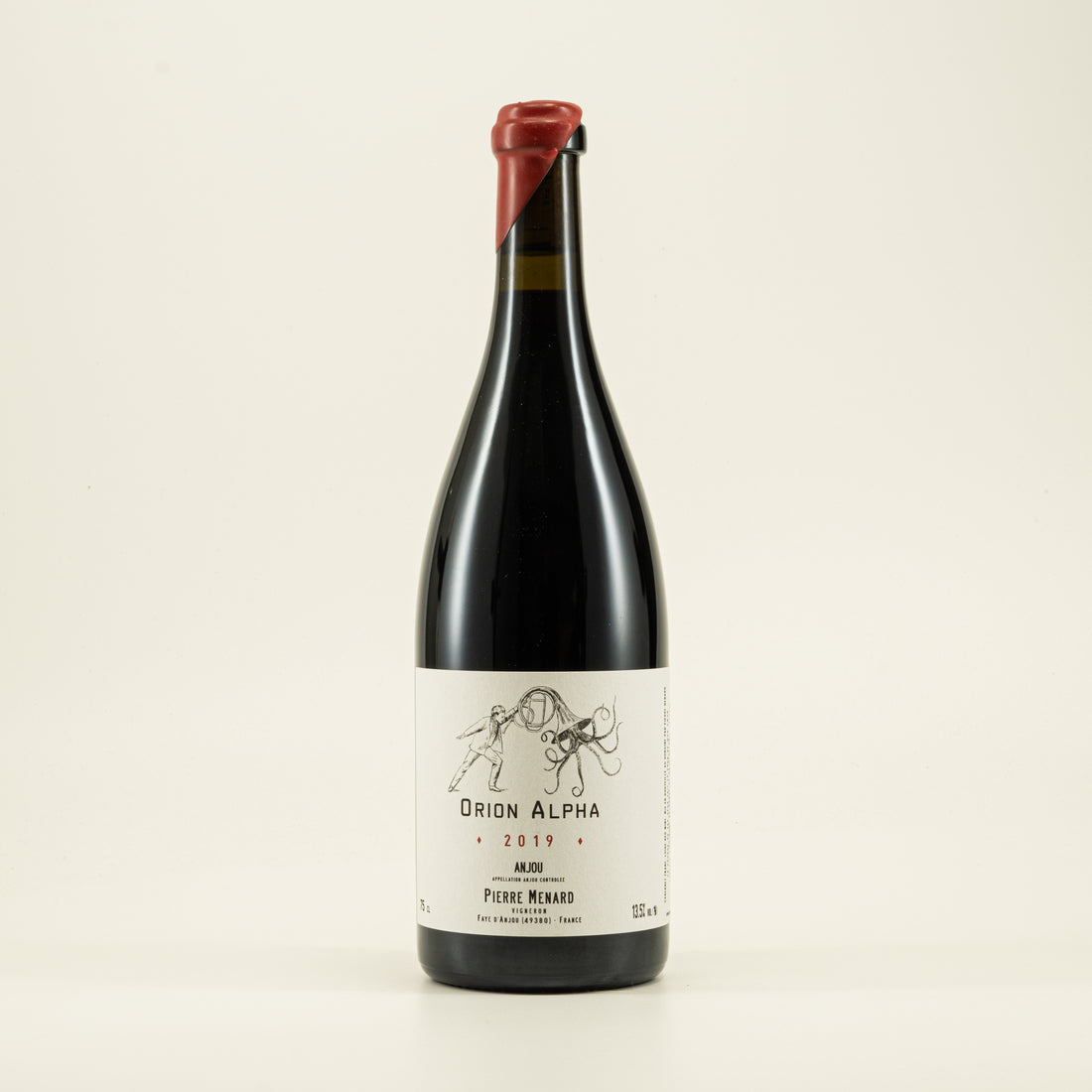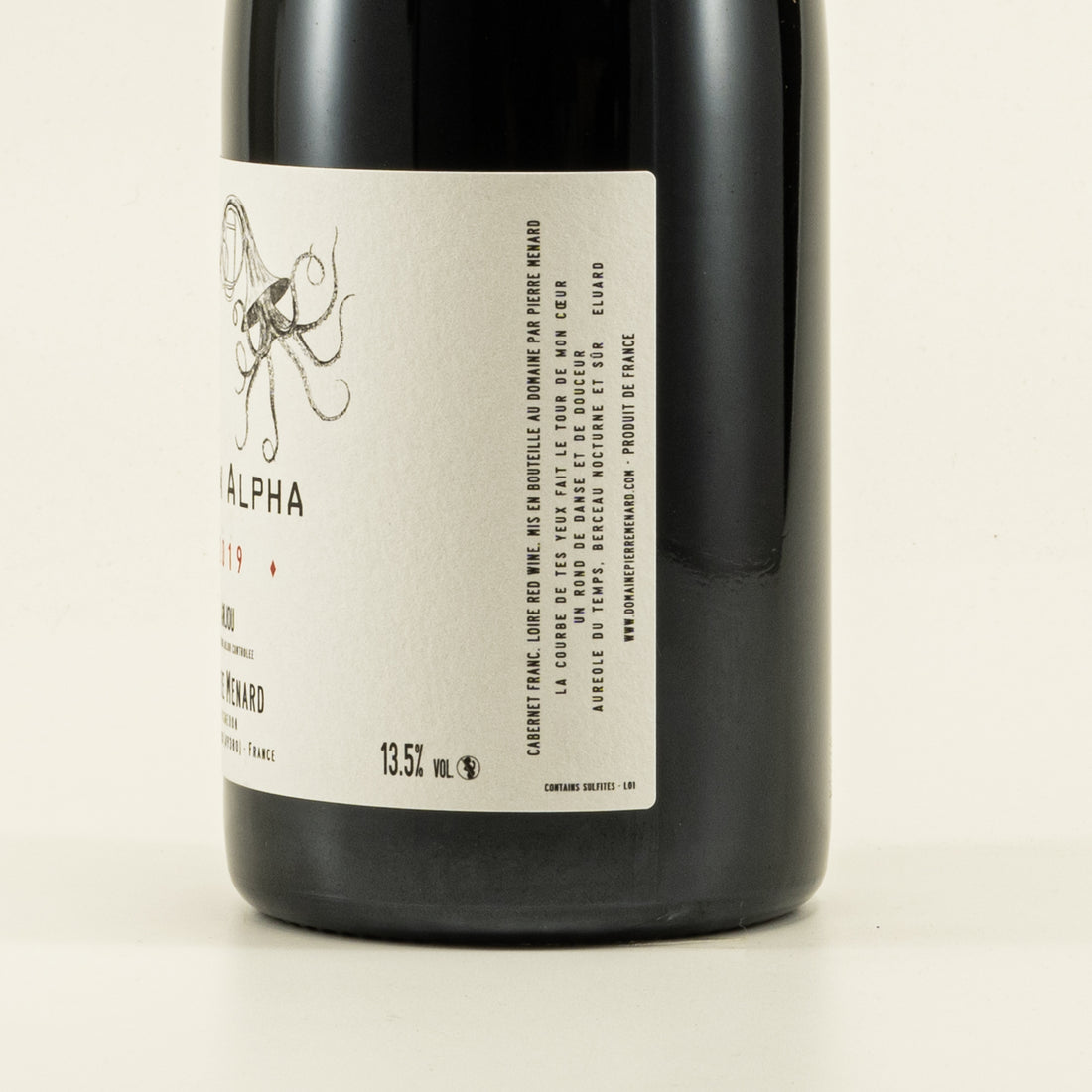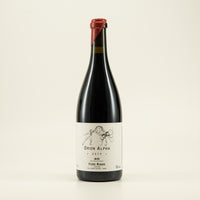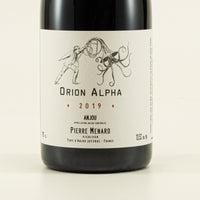 Orion Alpha, a Cabernet Franc from two small but largely different plots of Faye d'Anjou. Equal parts make up the blend: the first is a fairly young plot of 10 years old on quartz clays (on deep shale) which will give the side of expression of the cabernet, its power and the backbone of the whole. The second plot comprises of very old vines of at least 70 years old, located in the Clos des Mailles. A little lower in the slope compared to the chenins on the same hillside and benefiting from a layer of clay above the schists which gives the aerial part of the wine, floral and fresh, very fine. The result is a wine which is strong yet retains its finesse. 

Orion, one of the easily noticeable large constellations is made up of 3 major stars: Betelgeuse (Alpha Orionis) the red giant which gives its name to the cuvée, Rigel (Beta Orionis) and Bellatrix (Gamma Orionis).
Region: Loire, France
Appellation: AOP Anjou
Grape: Cabernet Franc
Style: Medium bodied
Type: Dry red
Volume: 0.75L
Vessel: Oak barrels
Due to the sensitive nature of low intervention wines, in general all purchases are final, non-returnable, non-exchangeable and non-refundable.

We offer free delivery to one Singapore address per order for orders above $128. For orders below $128, a delivery charge of $15 will be applied automatically at checkout.

All orders will be dispatched the next working day between 12 to 8pm after we have received the payments. For time sensitive orders please do not hesitate to get in touch with us at hello@racinewinesco.com or +65 8777 0160. We will do our best to accommodate your request.