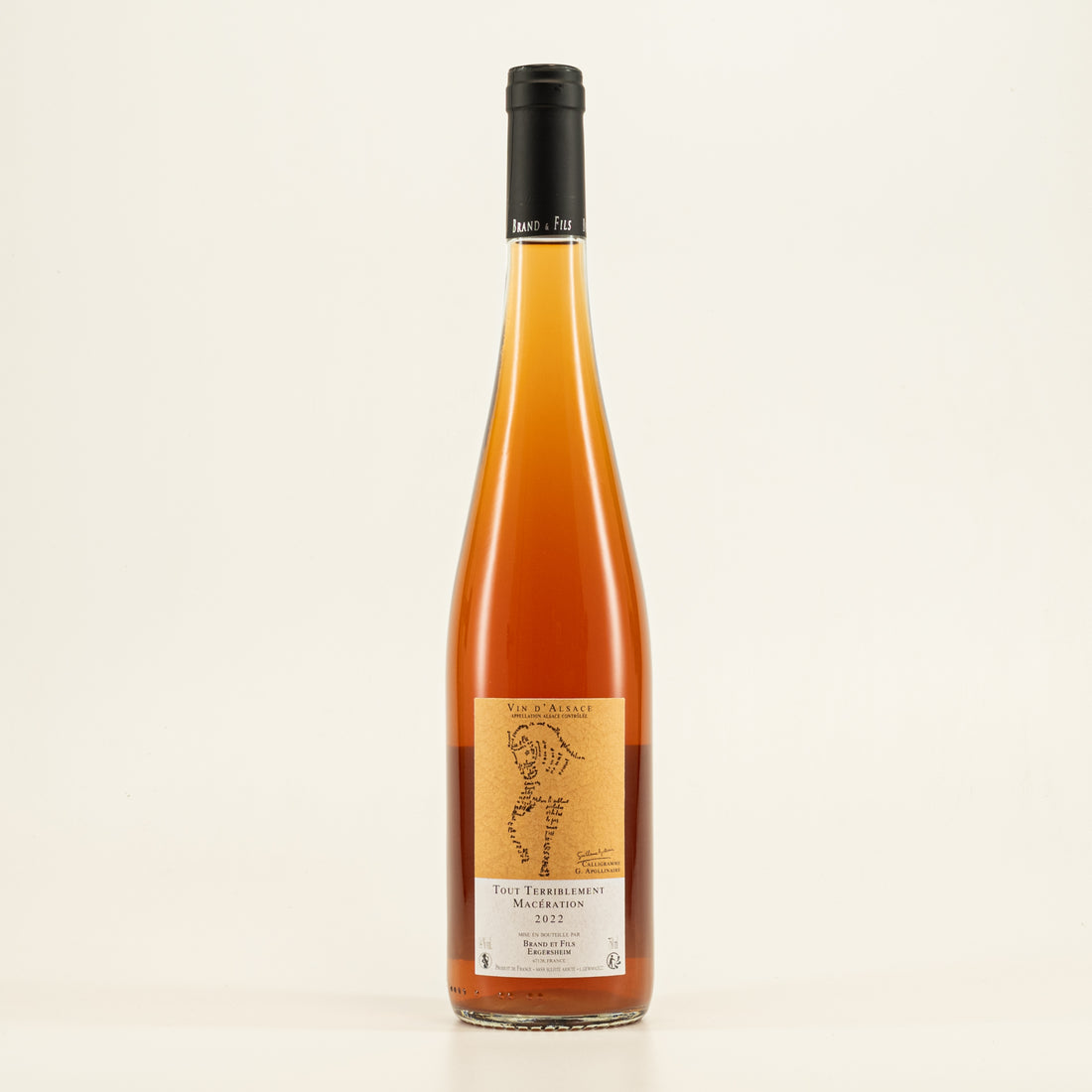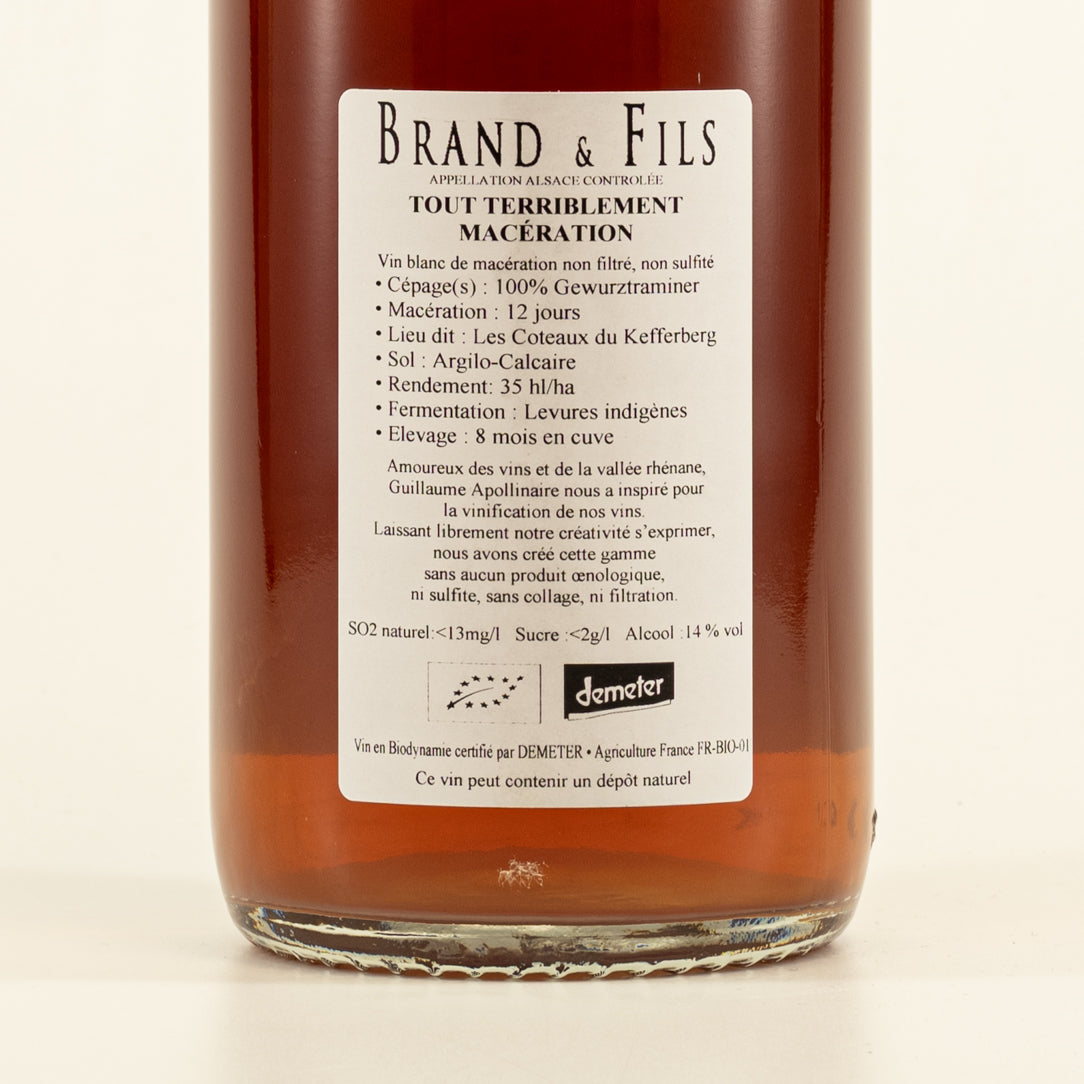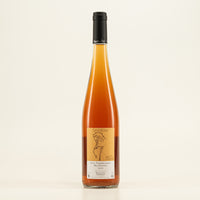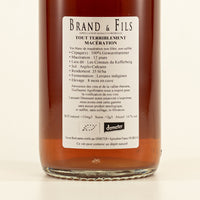 Tout Terriblement Macération 2022
One of our favourites from Domaine Brand & Fils, unmissable nose of dried roses warming up to notes of lychee and exotic fruits.
Founded in 1956, Domaine Brand & Fils started off as a farm that prioritised crops such as wheat, tobacco and pastures for livestock. Fast forward to 2001, the brand is all about pushing the boundaries of natural wine having been certified as biodynamic by Demeter. Led by Philippe, a third-generation winemaker, the brand values family which is why you'll always see everyone from the winery having their lunch together daily. We were even privileged enough to join them during our second ever visit in the harvest season of 2021 where we stuffed ourselves with a large assortment of cheese and local cuisine. Salut Domaine Brand & Fils.
Region: Alsace, France
Appellation: Vin d'Alsace
Grape: Gewürztraminer
Type: Skin contact
Style: Full bodied
Volume: 0.75L
ABV: 12.5%
Farming type: Certified Organic and Biodynamic
Terroir: Clay topsoil on limestone
Winemaking: 14 days skin contact
Ageing vessel: oak barrels for 12 months
Average Yield: 30hL/ha
Due to the sensitive nature of low intervention wines, in general all purchases are final, non-returnable, non-exchangeable and non-refundable.

We offer free delivery to one Singapore address per order for orders above $128. For orders below $128, a delivery charge of $15 will be applied automatically at checkout.

All orders will be dispatched the next working day between 12 to 8pm after we have received the payments. For time sensitive orders please do not hesitate to get in touch with us at hello@racinewinesco.com or +65 8777 0160. We will do our best to accommodate your request.